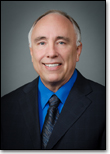 Bob Worden
MBA, MS, CAGS, PTA, ATC
Administrator/Partner
Bob Worden is the Administrator and Partner of Pinnacle Physical Therapy. He has over forty years of experience in the fields of Athletic Training and Physical Therapy. Before opening Pinnacle Physical Therapy in 2004, he was the Administrator at Healthsouth Sports Medicine and Orthopedic clinic in Plaistow for eleven years and also served as the New England Regional Clinical Coordinator.
Bob has been active in High School and Collegiate Sports medicine, providing athletic training services for Newton North High School, Rivers School, Tyngsboro High School and several high school programs in the Merrimack Valley area. He also served as Director of Athletic Training at UMass-Lowell from 1981-1988, where thirty two of his students completed their Athletic Trainer certification under his mentorship.
---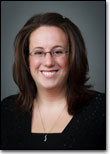 Barbara St. Jean
DPT, EP
Clinical Coordinator/Partner
Barbara St Jean is the Clinical Coordinator/Partner and Spine Care Coordinator at Pinnacle Physical Therapy. She is a graduate of the University of Massachusetts Lowell with a Bachelors Degree in Exercise Physiology (2003) and a Doctorate in Physical Therapy (2006). Barbara joined the Pinnacle team in 2008 coming to us from Lawrence General Hospital with a strong background in acute care rehabilitation.
Since joining Pinnacle, Barbara has become experienced in working with athletes recovering from sports related injuries as well as pre/post operative orthopedic conditions. She is certified in both the Graston Technique, Kinesio Taping, and taken additional training in Trigger Point Dry Needling.
---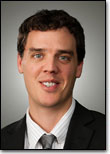 Eric Combs
MSPT, ATC, CSCS
Assistant Administrator/Partner
Eric Combs attended the University of Connecticut where he received a masters degree in physical therapy as well as undergraduate degrees in sports medicine and nutrition. These dual degrees offer a diverse background ranging from collegiate athletics to geriatrics in the home care setting. In addition to being a physical therapist, Eric also holds professional certifications in athletic training (NATA) and strength and conditioning (NSCA).
Eric's orthopedic training dates back to 2001 offering over 16 years of experience. He has continued to grow clinically through additional coursework in the Graston Technique, vestibular and balance rehabilitation, and Trigger Point Dry Needling.  Eric tailors each treatment plan with a variety of manual therapy, modalities, and exercise to facilitate the fastest recovery possible. His mission is to help you reach your rehab goals whether you are recovering from an injury, surgery, or simply want to move and feel better.
Eric is excited to join the Pinnacle team and contribute to its community service and patient centered care philosophy.
---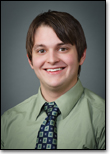 Zac Blais
Staff Physical Therapy Assistant, Technology Coordinator
Zac Blais graduated Magna Cum Laude in 2011 from the Hesser College Physical Therapy assistant program.  Throughout his clinical rotations and post graduate setting he has worked with a number of elite runners and triathletes assessing and correcting faulty mechanics.  These often small mechanical faults can lead to injury with the repetitive nature of endurance sports. Zac is our go to guy for movement pattern assessment and performs running assessments regularly in the clinic.
Zac approaches treatments with emphasis on correcting dysfunction but also in education on how to manage and prevent re-injury.  His goal is to get you back to your activities as soon as possible.
In addition to providing extensive orthopedic care, Zac and Eric work together managing the clinics balance program.  Preventing falls and injury is an important service for our geriatric population.  Our clinic utilizes a individualized balance program to safely challenge our patients and enable safe access to the community.
Zac can be found hiking any number of mountain ranges in the northeast. He hopes to one day traverse the Appalachian Trail.
---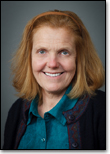 Cindy Baer
MS, CHT/OT
Cindy is a board Certified Hand Therapist (CHT) bringing 30 years of experience to the program at Pinnacle Physical Therapy.  She employs dynamic and static splinting, modalities, and hands on mobilization to treat common extremity conditions including overuse syndromes, tendinitis, carpal tunnel syndrome, tennis and golfers elbow, trigger finger, and De Quervains tendonitis.  Cindy has taken additional coursework in the Graston Technique to supplement her manual skills in addressing commonly seen soft tissue restrictions.
---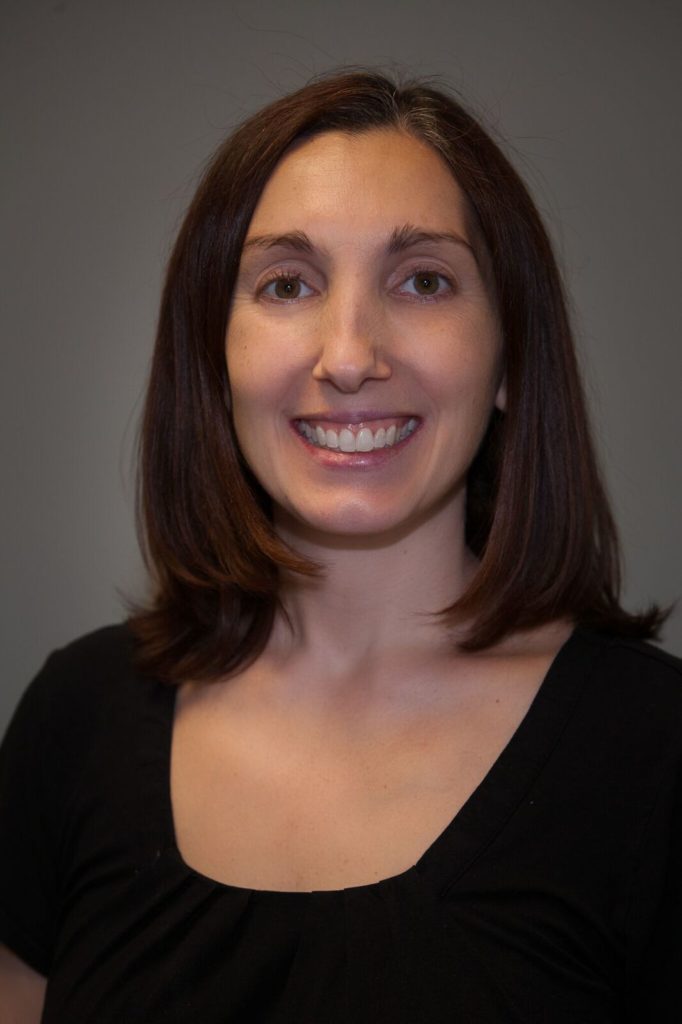 Mellisa Holland, DPT
Mellisa has joined Pinnacle after serving our Pinnacle Rehab clinics in Manchester as a staff PT and as a managing partner at Elite PT in Merrimack, NH.
Mellisa graduated in 2002 from Notre Dame college with a B.S. in Biology and Doctorate from Simmons College inn 2007. She is serving Pinnacle Physical Therapy as a senior physical therapist specializing in orthopedics and sports rehabilitation. She has extensive experience in Graston technique, kinesiology taping, and Mulligan manual therapy.
She currently makes her home in Billerica with her husband Gerald and her daughter Gabriella. Melissa is an avid fitness enthusiast and loves reading at home or on the beaches of NH.
---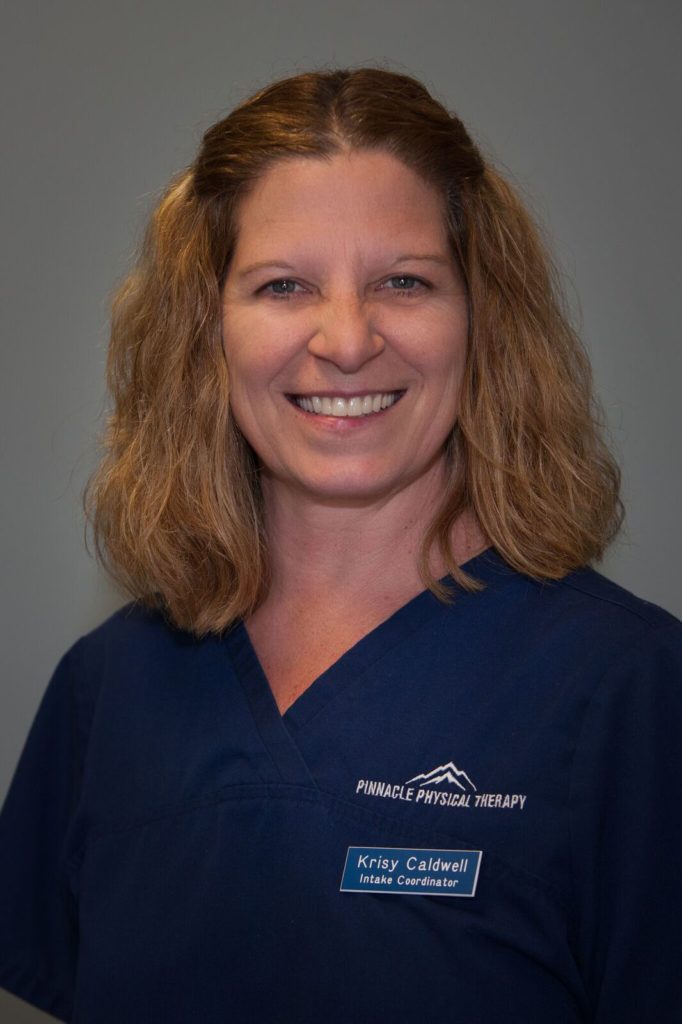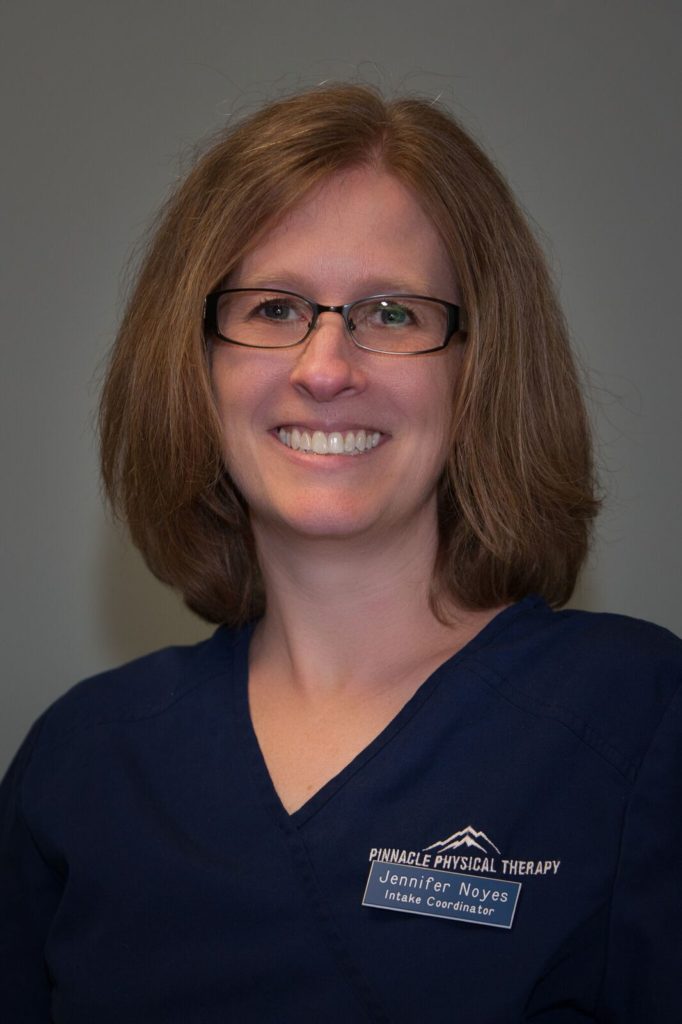 Intake Coordinators.
Christina Caldwell and Jennifer Noyes
Krisy and Jen serve our patient care team in the capacity of Intake Coordinators. They are here to schedule convenient appointments and verify and navigate your way through today's complex world of medical insurance.
Our experienced team is here to provide a seamless and positive experience at Pinnacle. They can be reached during operating hours at 603-378-0082 or by email. Appointment reminders  by text or phone can be arranged at your first appointment.