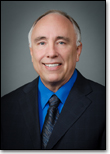 Bob Worden
MBA, MS, CAGS, PTA, ATC
Administrator/Partner
Bob Worden is the Administrator and Partner of Pinnacle Physical Therapy. He has over forty years of experience in the fields of Athletic Training and Physical Therapy. Before opening Pinnacle Physical Therapy in 2004, he was the Administrator at Healthsouth Sports Medicine and Orthopedic clinic in Plaistow for eleven years and also served as the New England Regional Clinical Coordinator.
Bob has been active in High School and Collegiate Sports medicine, providing athletic training services for Newton North High School, Rivers School, Tyngsboro High School and several high school programs in the Merrimack Valley area. He also served as Director of Athletic Training at UMass-Lowell from 1981-1988, where thirty two of his students completed their Athletic Trainer certification under his mentorship.
---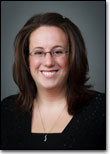 Barbara St. Jean
DPT, EP
Clinical Coordinator/Partner
Barbara St Jean is the Clinical Coordinator/Partner and Spine Care Coordinator at Pinnacle Physical Therapy. She is a graduate of the University of Massachusetts Lowell with a Bachelors Degree in Exercise Physiology (2003) and a Doctorate in Physical Therapy (2006). Barbara joined the Pinnacle team in 2008 coming to us from Lawrence General Hospital with a strong background in acute care rehabilitation.
Since joining Pinnacle, Barbara has become experienced in working with athletes recovering from sports related injuries as well as pre/post operative orthopedic conditions. She is certified in both the Graston Technique, Kinesio Taping, and taken additional training in Trigger Point Dry Needling.
---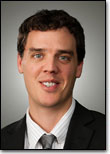 Eric Combs
MSPT, ATC, CSCS
Assistant Administrator/Partner
Eric Combs attended the University of Connecticut where he received a masters degree in physical therapy as well as undergraduate degrees in sports medicine and nutrition. These dual degrees offer a diverse background ranging from collegiate athletics to geriatrics in the home care setting. In addition to being a physical therapist, Eric also holds professional certifications in athletic training (NATA) and strength and conditioning (NSCA).
Eric's orthopedic training dates back to 2001 offering over 12 years of experience. He has continued to grow clinically through additional coursework in the Graston Technique, vestibular and balance rehabilitation, and Trigger Point Dry Needling.  Eric tailors each treatment plan with a variety of manual therapy, modalities, and exercise to facilitate the fastest recovery possible. His mission is to help you reach your rehab goals whether you are recovering from an injury, surgery, or simply want to move and feel better.
Eric is excited to join the Pinnacle team and contribute to its community service and patient centered care philosophy. He enjoys playing soccer, skiing, and competing in triathlons with his wife.
---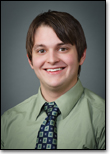 Zac Blais
Staff Physical Therapy Assistant, Technology Coordinator
Zac Blais is a 2011 graduate of the Hesser College Physical Therapy assistant program. He graduated Magna Cum Laude and was a very active member of his class. Zac has had clinical affiliations with Pinnacle Physical Therapy, Apple Physical Therapy and Courville at Manchester.
He has gained special skills in Active Release technique, Graston treatment, and functional sports training. Zac has been an avid athlete throughout his high school career as a competitive golfer and active midfielder in soccer. Zac has a special interest in treating not only geriatric orthopedics but also young athletes. Zac coordinates all aspects of the clinics technology programs. He has been a wonderful addition to the Pinnacle Physical Therapy staff.
---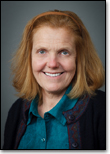 Cindy Baer
MS, CHT/OT
Cindy continues to lead the Hand Program at Pinnacle Physical Therapy. Newly trained to the Graston technique, she has additional tools to improve hand, elbow and shoulder function. A 30 year veteran of Hand services, she employs dynamic and static splinting, modalities, and hands on mobilization to treat common extremity conditions including overuse syndromes, tendonitis, carpal tunnel syndrome, tennis and golfers elbow, trigger finger, and De Quervains tendonitis.
Cindy is a board Certified Hand Therapist (CHT) and enjoys her summer weekends with family and friends on Cape Cod.
---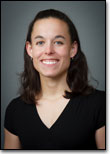 Leigh Boyle
DPT, MSPT, CSCS
Founder Athletes Treating Athletes/Consultant and Cofounder of Pinnacle Physical Therapy

A graduate of Quinnipiac University in 2002 with a Master's Degree in Physical Therapy ( MPT), she went on to earn her Doctor of Physical Therapy (DPT) degree at Franklin Pierce University in 2008.
Leigh specializes in sports and orthopedic injuries as a manual therapist. She is certified in the Graston Technique and Active Release Therapy (ART), both of which are soft tissue mobilization techniques.  In addition  to this, Leigh is a Certified Strength and Conditioning Specialist (CSCS), who  regularly works with endurance athletes to develop custom training routines and schedules. She does consulting work for multiple online teams for injury prevention and is the head coach of a local triathlon team sponsored by Pinnacle.
In 2010, Leigh founded t he Athletes Treating Athletes website as a resource for endurance  athletes working to heal and prevent overuse injuries. The information on the website is designed to help bring the athlete through the entire healing process by using five different treatment techniques that you can literally do at home on your own. These techniques include self muscle massage with a foam roller and  tennis ball, stretching, kinesiology taping, and strengthening.  Leigh and her husband live in Austin, TX where she continues to perfect the ATA approach and provide consulting services to endurance athletes around the world who need modification of training regimens based on injuries.
---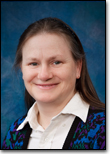 Kathy Morris
PT
Kathy Morris has been with Bob since 1993. She has over 25 years of clinical experience with a long depth of clinical continuing education. Kathy specializes in vestibular, spine and geriatric therapies. She lives in Salem, NH with her husband Gerry (PT) and three children.
---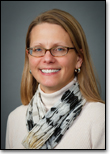 Crystal Urbanski
PT
Crystal Urbanski has over 25 years of clinical experience and is presently on the rehabilitation staff of Anna Jacques Hospital. She specializes in vestibular and spine rehabilitation. Crystal resides in the seaport town of Newburyport with her husband.
---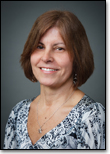 Beth Hossack
B.S., Practice Manager
Beth Hossack is our Office Manager. She has a Bachelor of Science degree in Business Administration and several years of experience in healthcare billing, collections and accounts receivable. Under Beth's direction Pinnacle recently implemented a new and improved billing system. This has allowed us to provide a better and more user friendly patient statement. Beth can be reached by phone or email with any billing questions or concerns.
(877) 676 8588, beth@pinnaclerehab.net
---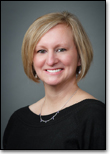 Janice Sullivan
Assistant to the Administrator
Janice Sullivan is the intake coordinator and the assistant to the administrator. She has been at Pinnacle PT for 8 years and has established relationships with many medical offices in Southern NH and the Merrimack Valley. This is a benefit to our patients allowing her to arrange appointments and expedite reports. She is in charge of checking benefits and making sure referrals and authorizations are up to date so you can focus on your care. She also makes sure that the clinical staff has all it needs to give you the best care possible.
She also assists Bob with getting prepared for the events that we do throughout the year like the holiday party and the annual food drive  for the Plaistow area Food Pantry.
Please call me at (603) 378-0082 and I will be happy to service your account and scheduling needs.
---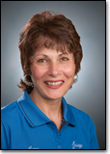 Jane Dudley
LMT, Staff Assistant
Jane Dudley serves as Staff Assistant for our business office in between her busy massage therapy practice. Jane works closely with our business office coordinating business and scheduling functions. She brings many years of customer service both in the retail and banking industries. Jane can be contacted at 603-378-0082 to assist with patient services at Pinnacle Physical Therapy.
PHILOSOPHY – Massage facilitates the body's ability to heal itself.
EDUCATION – Graduate of Hesser College Massage Therapy Program.
Licensed in New Hampshire – Nationally Certified, representing a standard that maintains the highest degree of integrity.
Member of Associated Bodywork & Massage Professionals.
I am a massage therapist specializing in therapeutic massage for the neck and low back. Motivated by the need to work with clients to make a positive impact in their lives, I pursued my career as a Licensed Massage Therapist. I graduated from Hesser College Massage Therapy Program and hold licenses in New Hampshire and Massachusetts. I am Nationally Certified, representing a standard that maintains the highest degree of integrity and a member of Associated Bodywork and Massage Professionals.
My experience in a clinical setting allows me to adapt treatment to specific client needs. The technique I have created allows me to deliver massage therapy gently, yet effectively to aid in recovery and maintain health. Attending continuing education programs frequently broadens my skills to facilitate healing.
I am grateful to be doing work that I enjoy and truly believe in.
---
Provider Services at Pinnacle: Podiatry

Dr. Carver
D.P.M.
What makes my practice different from other podiatrists?
It is the personal care I give as well as an interest that I have for each and every patient. In this day and age of shrinking physician contact time, my patients experience extended personal contact and care.
Whatever your initial physical concern, I promise to make every effort to provide you an answer as to what is causing you discomfort or concern, and how we can work together to give you comfort as quickly as possible.
---